The head of our state has got acquainted with the activities of Develop Textile foreign company in the Hazorasp Free Economic Zone.
This zone was set up in accordance with the 12 January 2017 presidential decree. The head of state came here in October the same year and revealed his vision on the projects presented.
19 projects totaling more than 306 million US dollars are being implemented in the Hazorasp FEZ, including over $ 266 million of foreign direct investment. Among the successful schemes are those designed for the production of sandwich panels, detergents, automotive radiators, building materials, knitwear, medical gloves, shoes and other goods. Over 1,100 people are provided with work.
One of the flagships of the free economic zone is a foreign company in the form of LLC, Develop Textile. The enterprise was commissioned in January this year thanks to a project worth $ 13 million. State-of-the-art equipment from Germany, Turkey, China has been installed in it, and 760 jobs were created.
Four thousand tons of finished dyed knitted fabric and 14 million units of various garments are to be produced here annually. The company intends to export goods for $ 12 million a year, aiming Germany, France and other European countries.
The head of our state walked around the enterprise, got acquainted with manufacturing processes and samples of finished goods, talked with specialists and seamstresses.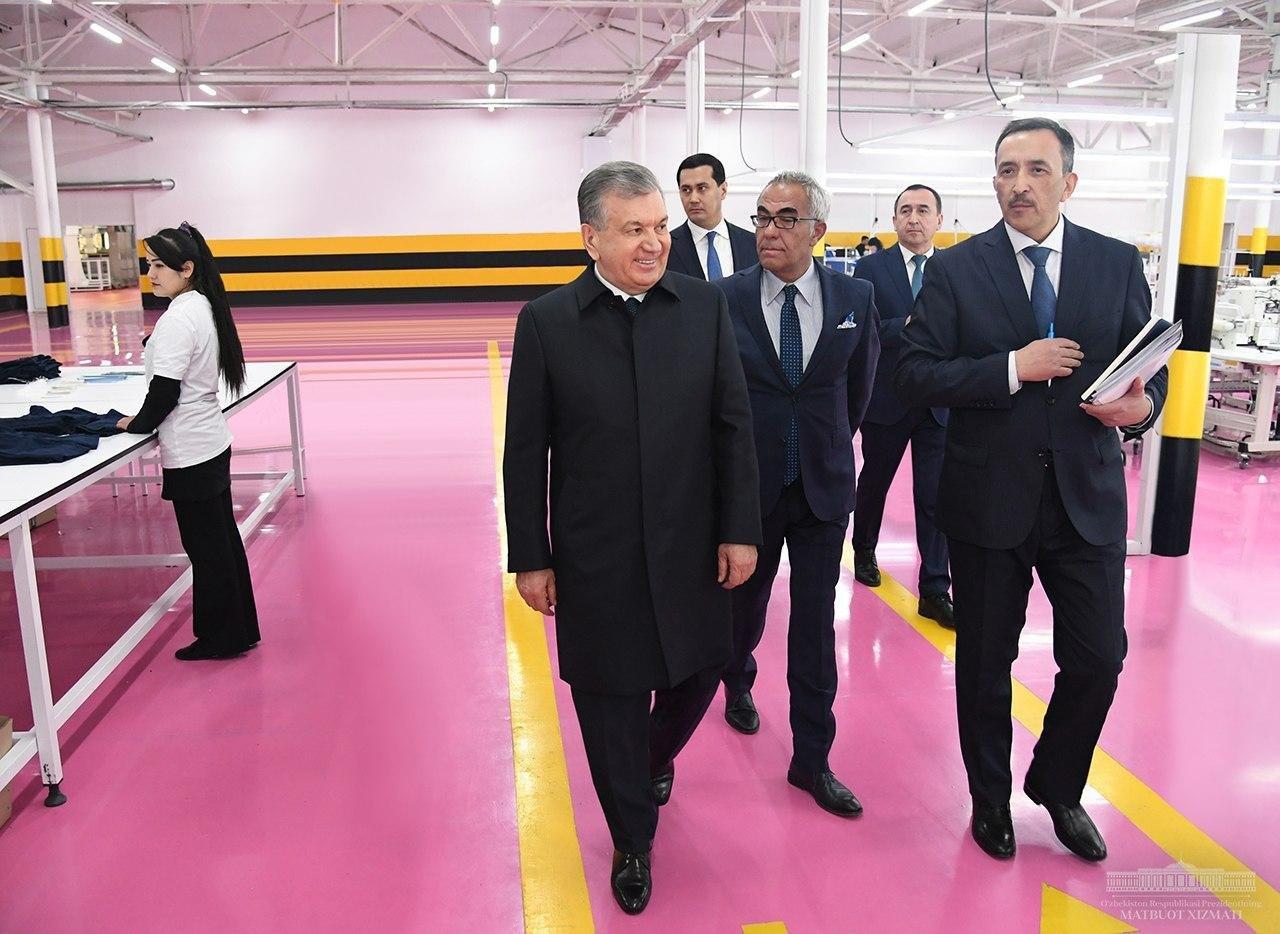 The President noted the need to increase the number of such modern enterprises in order to process raw cotton harvested in the region to the full and export only ready products.
This year, it is planned to launch four more enterprises with a total value exceeding $ 26 million and create 488 jobs in the Hazorasp Free Economic Zone.
Here, President Shavkat Mirziyoyev was also briefed about investment projects pending to be implemented in the Khorezm region. The head of state gave his instructions for the perfection of presented projects.